Revenue is the most important metric for measuring a protocol's economic success.
Only 10 DeFi protocols have had consistent monthly revenue growth in 2023.
Here is a summary of 3 of them 👇
---
Note: At the bottom of this report, there is a link to a sign-up for this month's analyst calls 📞
---
Protocol #1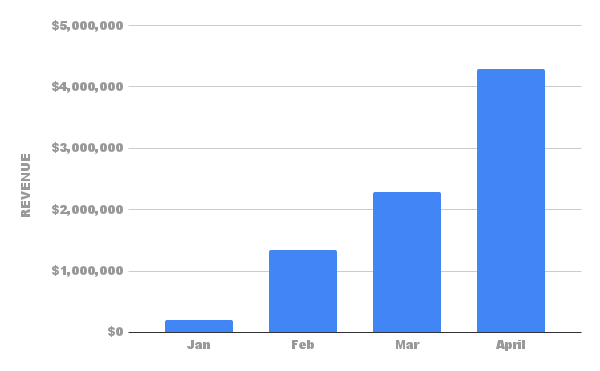 Chain: BSC
Level Finance is a perpetual exchange. Their token incentive program is the main driver of their success. Users get rewarded with LVL tokens for trading, providing liquidity and referring new users.
In April, the protocol spent $6.77M on token incentives. In return, the protocol earned ~$4.4M of revenue in BTC, ETH, BNB, USDT and BUSD.
The playbook is simple: Pay users with your relatively illiquid utility token -> Watch usage soar and earn revenue in valuable tokens -> Degens ape into your token because they see the revenue and usage -> Token value pumps, making incentives even more tempting -> Rinse and repeat
Here's the catch - Most of Level's volume and revenue is generated by a small cohort of whales farming the token. The top 10 wallets by swap volume are responsible for 93% of swap volume. The top 10 wallets by leverage trade volume are responsible for 80% of leverage trade volume.
‌‌What's next?
Incentive-driven growth can earn a protocol a lot of revenue, but it's not sustainable. Whales will move on to the next farm once the incentives dry up.
Earlier this week, Level's referral program contract was hacked for $1M of LVL tokens. Events like this can kickstart a death spiral: Token price crashes -> incentives lose value -> whales pack their bags -> usage and revenue drop like a lead balloon -> degens dump the token -> and so on.
Other potential death spiral triggers:
Incentive programs end
Incentives become worthless because of inflation from high token emissions
This post is for paying subscribers only
Already have an account? Sign in.
Issue #008: Revenue go brrrr💸